FAQ
Is there something you want to know about
lawn mowing business ownership?

You may be able to find the answer right here.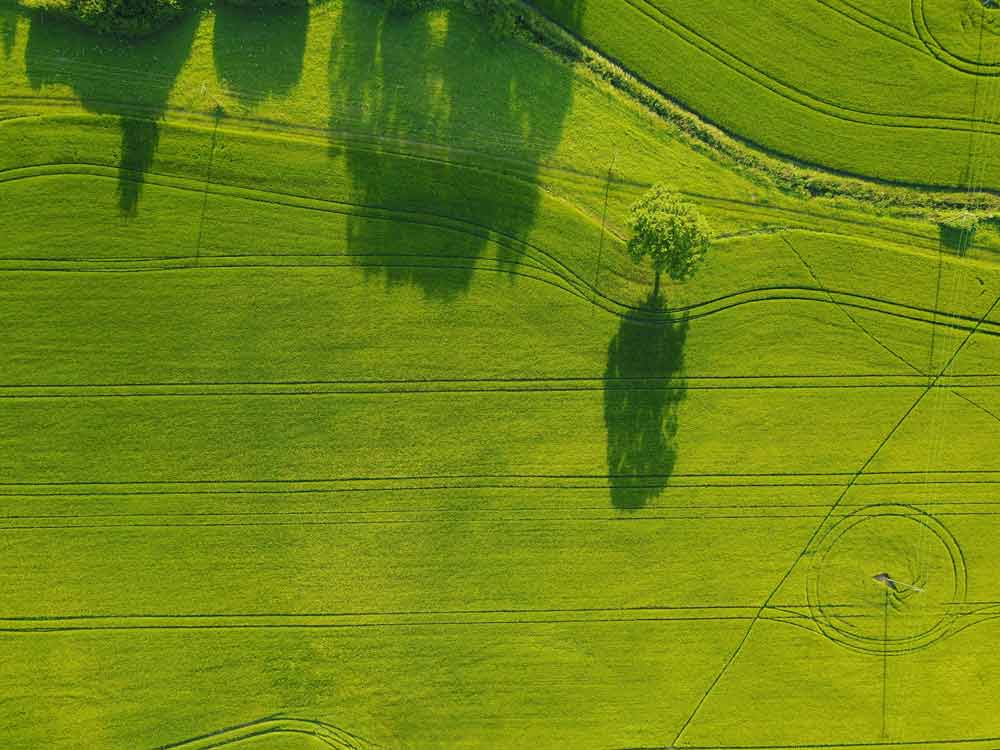 Marketing
+ What digital marketing do you offer?
Without marketing, how will your customers find you? One of the huge benefits you'll find with joining a NZ franchise is all the regionalised and national marketing you'll receive. Crewcut operates with a huge marketing scheme to provide strategically and creatively successful campaigns. We offer extensive digital marketing for each of our Crewcut business owners - as well as digital marketing for the brand as a whole. You'll receive your own tailored digital package which will help you to generate leads. Some parts of this package include a listing on Google My Business, your own webpage as part of our franchisee directory, a Neighbourly listing, and more.
+ What other marketing do you offer?
Other marketing offered includes:
Branding for uniform and supply of artwork for vehicle livery. Branded collateral to put your service above the rest (i.e. door hangers)
+ Do I need to pay extra for marketing?
The marketing we offer to all franchisees comes at no extra fee. This is all included in your flat weekly franchise fees.
+ Can I get any extra type of marketing?
We are always open to new and effective ways of marketing! When you purchase a lawn mowing business with Crewcut, our marketing team is ready to hear your proposals.
+ Do you offer marketing training?
We encourage all franchisees to be up to date with current marketing trends, which is why we regularly visit all regions and provide updates and training. This could be simple training in setting up a Facebook page, or effective ways to market your business to your local community.
Equipment
+ What equipment will I need?
The equipment you'll need really depends on the type of lawn and garden work you want to undertake. However, there are a few more necessary equipment items you'll need. Most lawn mowing business owners have:
Catcher mower 21 inch
Mulcher mower 21 inch or Side delivery
Line Trimmer Straight arm loop handle 25 cc + plug in tools are handy like hedge trimmer Stihl
Petrol Blower vac
Pruner Clips
Garden bags x 6
2X 20 litre petrol cans
Some extra garden tools will also come in handy if your customers require a little bit of work tidying their garden.
+ Do I get any equipment with my franchise?
Unless you're buying an existing franchise with equipment included, you normally buy your equipment directly off the supplier but as directed by the Crewcut Support office. It's important that you follow the advice given as we have a clear standard of equipment required. You will get to buy all your equipment with the discounts negotiated by the group.
+ What kind of vehicle will I need?
Your vehicle will be one of your biggest assets to the business. Aside from getting you from A to B, it will provide itself as a valuable marketing tool - showing potential customers that you work in the area. You have a few options for vehicles, here are a few of our recommendations:
Van - Go for a long wheel base
Ute - Will need a trailer attached
Lite Truck
Trailer - Consider the design. Single axel high sides with built ramps. Also on a wish-list is lockable cabinets, Stowage for lawn equipment on the cross bar with drop ramp.
+ Do I need to get my vehicle sign-written?
Definitely. Signage on vehicle and trailer is best loud and proud. Customers have mentioned that the Crewcut signage is recognisable and gives them comfort that their backyard is in good hands.
Customers
+ Does head office give me customers?
Yes, we get plenty of lawn and garden enquiries to head office every day. These generated leads are then passed onto the closest and most capable Crewcut operator in the particular area.
+ What happens if I don't have enough customers for my needs?
If you don't have enough customers, you can contact head office for extra support. We'll be able to create digital campaigns to help generate leads directly for you.
The Services
+ What kind of hours can I expect to do?
Again, how many hours or days you work is completely up to you. You aren't employed by anyone, so you set the rules on your hours of work. Most of our operators don't have a solid schedule as it can be changed by the weather.
+ What services will I need to do?
Crewcut is known as the 'lawn and garden crew'. While lawn mowing will be your bread and butter, you should also provide a variety of gardening services to supplement your income. Some of the other services we offer include garden waste removal, garden bags, section tidies, tree trimming, hedge trimming and minor gardening.
+ Can I just do lawn mowing?
What services you provide is up to you - but it's best to supplement your income with other popular garden services. This may include some light hedge trimming, tree pruning or garden tidies.
+ What happens in the winter?
During the winter months, it can be a bit harder to gain new customers and maintain your regular mowing schedule. Because the grass becomes a lot wetter, it can make it a lot harder to mow through. However there is still plenty of other tasks you can do to supplement your income
Training and Support
+ What is included in my training?
During your training you will be offered top quality advice, tips, and knowledge on how to run your lawn care business effectively. The standard training period is two weeks, and you will be mentored by an experienced Crewcut operators who will train you in a wide range of jobs including the running and maintenance of your equipment.
+ How long is training?
Generally it's about two weeks. But learning never stops as you're always learning on the job.
+ What support do I get from head office?
Aside from ongoing marketing, you will also receive customer leads, uniforms, some invoicing just to name some of what you'll get. Of course, most of your support will come from your regional manager.
+ What support can I get from a regional manager?
Your regional manager is like your direct point of contact with head office. Their role is to make sure all franchisees in their area are well looked after and have plenty of customers. They will also be in charge of your training and on-going support. They will represent you at bi-annual meetings with other regional managers as well. Anything you could possibly want to know or learn, you will get from your regional manager.
Franchise Fees
+ What are the franchise fees?
Franchise fees are a low weekly cost to pay for your marketing and other things. It's important to note that Crewcut does not charge you lead fees for customers like some other lawn mowing businesses can do.
+ What are the differences between a resale and buying a new franchise?
There are many things to consider before you purchase a lawn mowing business. Should you buy new or existing? When you buy an existing franchise, you're getting with it all the existing customers as well as any equipment and even vehicles. This can make your start up a lot quicker. However buying a new franchise means you have the ability to shape and create your business and also dictate the type of work you want to provide. Resales generally cost more as the starting package is far greater.
+ What do I get for my franchise fees?
You get many things for your franchise fees. Some of these things include
Subscription to health and safety
Crewcut app
Ongoing marketing
Support from head office and your regional manager
The Crewcut difference
+ What makes Crewcut better than the other franchise brands?
Crewcut is one of the market leaders for lawn and garden services. What makes us different is our professional branding, marketing and service.
Many other lawn and garden companies do too many things and can't focus on a few key services which will make them excel.
Crewcut is also dedicated to finding the most current and effective marketing strategies which will future-proof the brand and your business.
You pay one low fee and get as many leads as you require to build additional business or replace any drop-off. Crewcut is the only company in NZ that has a dedicated digital marketing team working on SEO, social media, new point-of -sale material, driving client lead traffic to you continually and at no extra charge. Other companies have additional fees such as lead fees and/or brand fees.
+ What is the advantage of a Crewcut lawn mowing franchise?
A full list of regular clients are provided.
Provided training and support with all the knowledge you need to operate.
Marketing done for you.
Government and legal compliance is training and systems provided.
Health and Safety.
Insurances provided like public liability, which insures you against most property damage.
You become part of a team and a community that wants you to succeed in business.
You own a brand that you can be proud of.
You get the best possible start.
+ What happens if I get seriously sick or have a serious accident?
Crewcut will always do what it can to support one of their franchisees. As a business owner, you are always responsible for your business but you can count on us to also do what we can to help. Franchise owners sometimes need support and you can call on your peers to assist you. It's one of the advantages in being part of a network. You have a Crew that cares when you become a Crewcut member.
+ What happens when it's time for me to sell the franchise?
Work with your regional manager to establish a value and price for your business.

Value your equipment and decide if you sell your vehicle and trailer as part of the business.
Prepare your customer list for the prospective buyer and bring your client accounts up to date.
Advertise your business on TradeMe and ask your Regional Manager to promote your business on the Crewcut web page.
Start mentioning and letting your network know.
Read the section in your operations manual.
+ What should I do to prepare my business for sale?
It's always good to prepare you business for sale and work ahead of time with the support office or your regional manager to get your business ready to ensure the best possible price.